Penningtons wedding cake courses are available for all skill levels
Courses are designed to give you the knowledge and confidence needed to create the perfect wedding cake.

This course is perfect for the family, friend or even the bride-to-be who wants to add a personal touch to her special day and make her own wedding cake. Alternatively this course also gives the professional the chance to gain valuable experience and expand their personal cake portfolio.
Key skills taught will include, but not limited to:
Perfecting covering methods using sugar paste
Stacking
Doweling
Wired sugar Flower sprays.
Upcoming Classes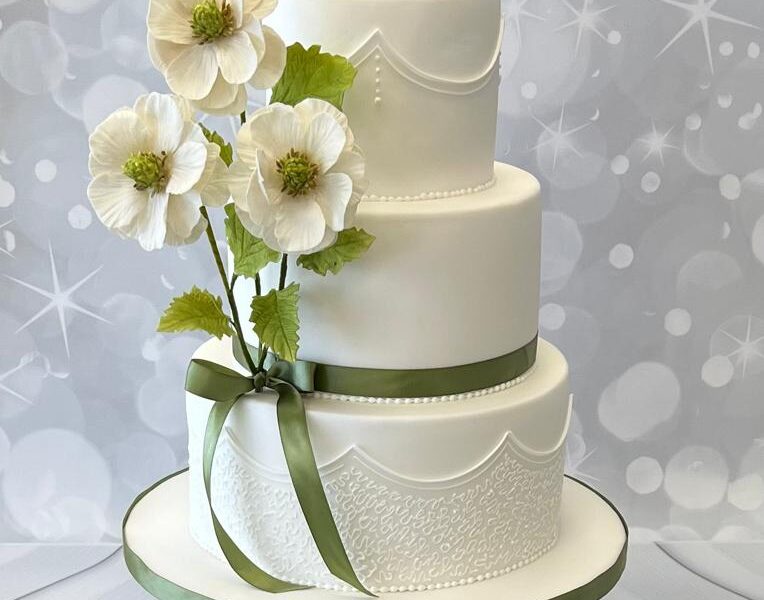 Saturday July Stacked Wedding Cake
£285.00
Dates: 02/07/2022 - 23/07/2022
Times: 10:00 am - 2:30 pm
Spaces available: 1
Three tiered stacked dummy Wedding Cake. The design will include a beautiful, modern flower spray,  the Butterfly Ranunculus flower, and foliage leaves. This course also includes learning flawless covering in sugar paste, dowelling and stacking of the tiered cakes. The design for this cake will also include learning some royal ice piping on the cake sides to complete this elegant summer wedding cake.
All materials and equipment for this course are included in the course fee.