Royal Icing
Royal Icing is a pure white icing that dries to a smooth, hard, matte finish.
It is simply a mixture of powdered icing sugar, and egg whites either in a powdered or raw form. Besides its lovely finish it also colours beautifully which adds to its versatility of use. Royal Icing is not only for coating cakes, but also can be used for intricate piping and decorations such as flowers, borders, run-outs and lettering.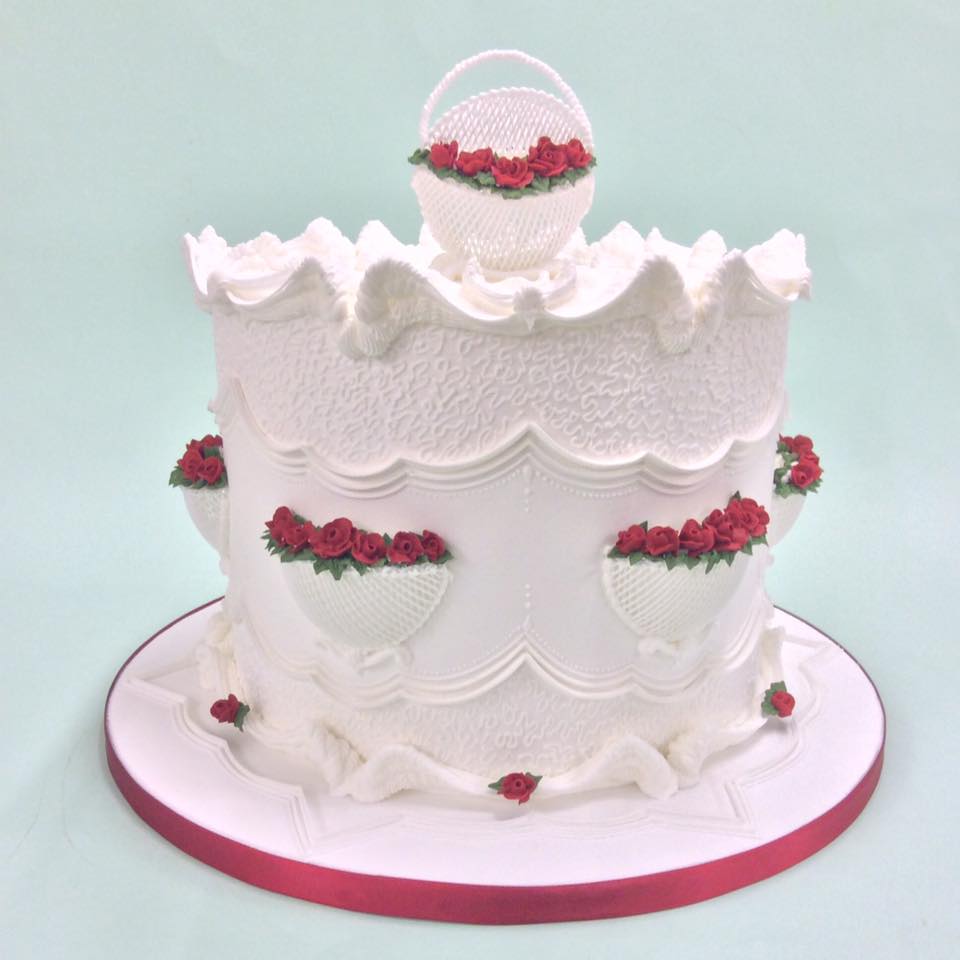 A small slice of history
In medieval England, small spiced buns were stacked in a towering pile (possibly the early years of the croquenbouche) bringing a European influence to the English wedding feast. The bride and groom would try and kiss over the top as a good luck charm and if successful it was thought that they would enjoy a lifetime of prosperity. The traditional 'Brides pie' still produced at this time was a large round pie with a decorated pastry crust, filled with various meats, eggs and spices a small piece would be served to all guests and it was considered rude or impolite if you refused a piece.
In the seventeenth century Bride pie developed into Bride cake (pastry filled with currants and sprinkled with sugar), seen by many as the predecessor of the modern wedding cake. Gradually the fruited cakes became the main centre-piece of the wedding feast, as symbols of fertility and prosperity. Many other superstitions are connected to the wedding cake. The cake should always be shared with family and friends, increasing fertility and prosperity. Tasting the cake before the wedding means loss of the husband's love (while a piece of cake kept after the wedding day ensures his fidelity). The newlyweds must always be the first to cut the first slice together and all the guests must sample the cake to ensure that the happy couple are blessed with offspring.
The first Bride cake to be covered with white icing (symbolising purity) appeared in the seventeenth century and was an early form of royal icing. This was applied to the hot cake and then returned to the oven to firm up; care had to be taken to avoid the icing colouring or scorching in the oven.
Queen Victoria's marriage to Prince Albert in 1840, was the first reported wedding cake to be decorated using a white icing and its intricate decoration, this icing was subsequently named 'royal icing' in honour of this royal marriage. Their multi-tiered wedding cake measured nine feet in circumference and was now known as a wedding cake.
Sugar Paste
Sugar paste is simply a blend of natural sugars with a little added water and vegetable oil, which allows the icing to be handled, shaped and moulded in a similar way to marzipan.
Sugar paste gives fantastic results which even first-time cake decorators will be able to achieve with ease. Sugar paste is fairly new to the United Kingdom and has been gaining in popularity over the last fifteen years or so.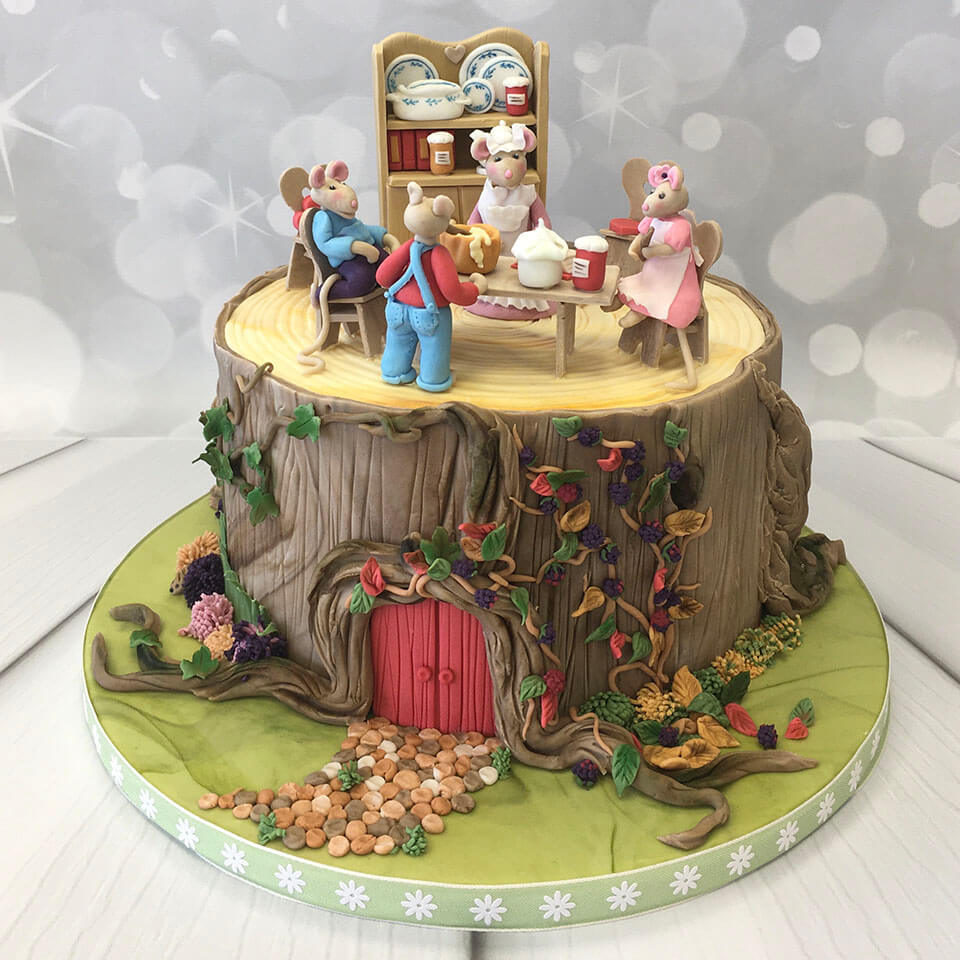 More on sugar paste
Sugar paste has been prominent in Europe, South Africa, Australia and New Zealand for decades, with its ability to withstand hot and humid climates. This influence is spreading here as availability of prepared sugar paste increases, but it can also be homemade. Today, ready-made sugar paste is available in a variety of forms and colours pure white, multiple dark colours and pastel, dark chocolate or a white chocolate. There are some flavourful Fondant / sugar paste recipes available, such as white chocolate fondant (Candy clay), vanilla, chocolate, orange or Marshmallow.
With a play-dough like consistency it can be rolled and draped in one piece over a cake and pressed into place. The paste dries with a semi-hard, perfectly smooth satiny surface creating a soft looking finish. Sugar paste is a perfect icing for creating novelty cakes where the icing lends itself to being pressed around shaped and sculptured sponge, and also used to decorate with character models. The icing is also popular on wedding cakes to create a soft draped finish and used to produce moulded flowers to decorate.